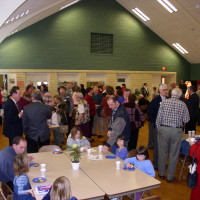 New Member Classes
Watch for information in the early fall on New Member Classes.
For more information please contact the church office at 563-4802.
Classes are held in the Spring and in the Fall and consist of two classes – One on our church and one on the UCC. If you currently belong to a church you can transfer your membership at anytime during the year upon request.   If you or someone you know is interested in joining our church, please contact the church office (563-4802) for more information.  If  child care is needed we can arrange that for you.