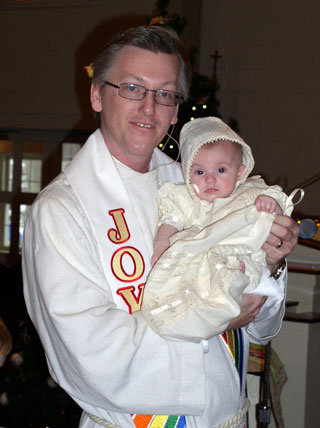 Greetings, and welcome to the web site of the First Congregational United Church of Christ in Fort Atkinson, Wisconsin. I'm so glad you found us on-line. It has been my pleasure to serve as Pastor of this vibrant and loving multigenerational community of faith. We are indeed a family, bound together by our faith and committed to living out the gospel of Christ in tangible ways… here at First Congregational, we don't just talk about our faith—we put it into action. As you explore the information on this site, I'm sure you will discover some of the ways we have served and are serving our community—from sharing meals Monday-Friday with our senior population in the outreach ministry of Our Daily Bread to offering a fully accredited community preschool program, Fort Atkinson Preschool and Child Care. Located in our recently remodeled facilities, you will discover a supportive church family that can help you respond to Christ's command to "Love one another, as I have loved you."
It is our sincere hope that you will feel inspired by the information you find on this site. To learn even more, please contact me (revchrisfortfcc@gmail.com) or the Church office (officefortucc@gmail.com).
Remember… you are loved!
Pastor Chris